Click the images below for a closer look.

Penn introducing the Boys



Mr. Shredd Flying High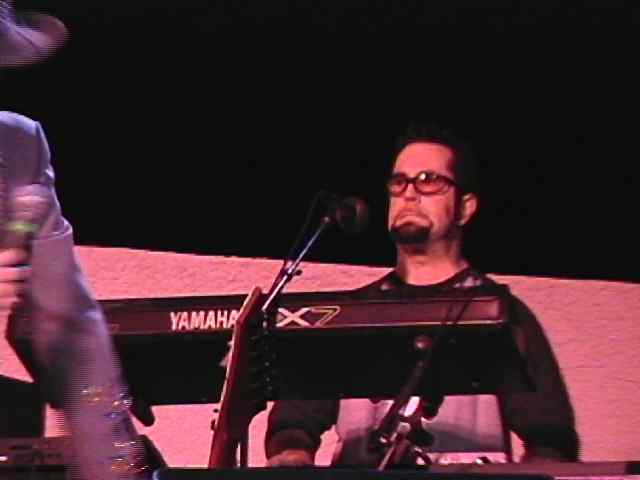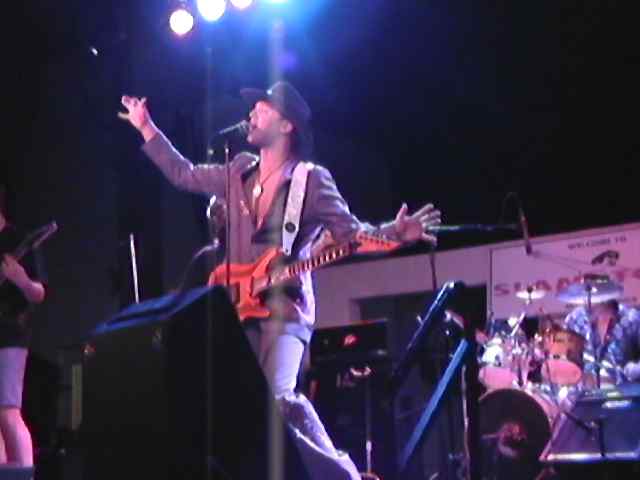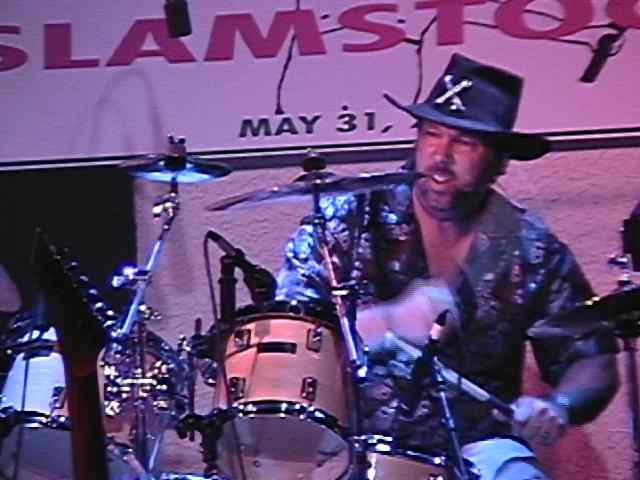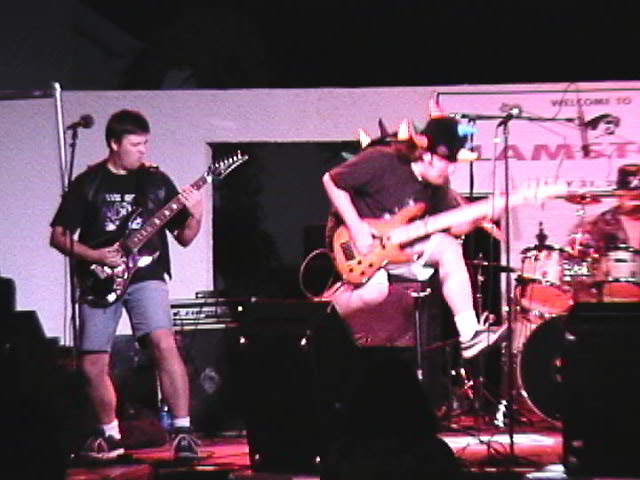 Trashing the place

Demon noises

Big finale
Las Vegas
This was an unannounced reunion show because it was at a private party at a celebrity's house. But here's some pictures, and if we're lucky, I'll be able to post a video later.
Also playing were (in alphabetical order)
Banks Banks
Bermuda Triangle Service
The Ducks
Great White Hope Jazz Band
Jonesy the Jazz Demon
The Rich Nathanson Vanity Project
Song Poem Ensemble
---
THE BAND
Travis Shredd

Tea-Böy

B-Naz

MC Stevie-Bob Lethal

Merfdog
---
Set List
Come On Back
Half The Man
Smoove Flava
Diver Dan
Nashville Drive-by
Cousin Clem
Trailer Trash
Jiggy Crack Head
Fire In Her Eyes
(with a medley of Fire, Enter Sandman, Beat It, Owner of a Lonely Heart, a DJ Scratch Extravaganza, Funky Town)
---